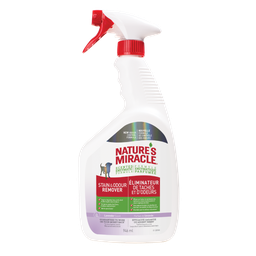 Nature's Miracle Lavender Stain & Odour Remover | Dog (32oz)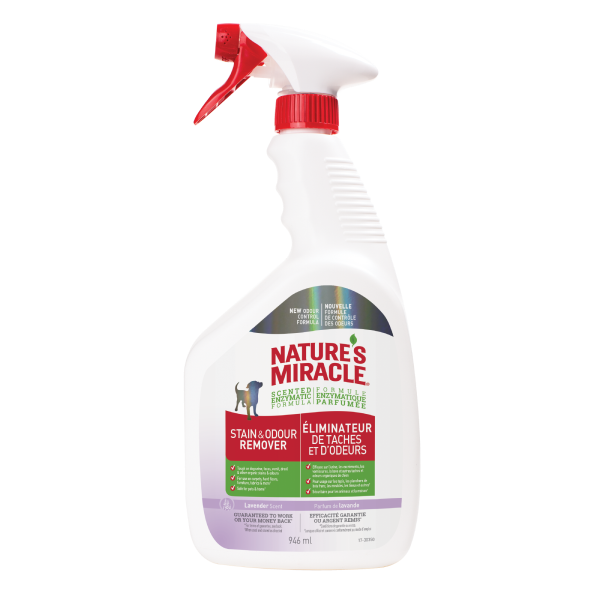 Nature's Miracle Lavender Stain & Odour Remover | Dog (32oz)
2
---

"Nature's Miracle Stain and Odor Remover is the perfect solution for any pet mess. Accidents, grass stains, mud, vomit, blood, and odors are no match for Natures Miracles bio-enzymatic cleaning formula. Natures Miracle Stain and Odor Remover works to permanently eliminate many organic stains and odorsand features a light, citrus scent. Natures Miracle Stain and Odor Remover may be used on carpets, hard surfaces, clothing, kennels, and carriersand is ideal for stains and odors caused by dogs and other pets.Features:OrganicNontoxicFor use on carpets, floors, furniture, clothing, cages, litter boxes, and all pet living and sleeping areasDirections:Shake well.Before using, test surfaces to be treated for colour fastness by applying to a hidden area; Wait 1 hour, then wipe with a cloth. If color is removed from the test area, do not use on those surfaces.Always use at full strength.Always use Nature's Miracle Stain and Odour Remover first! Other cleaners and detergents may fail and chemically ""set"" stains that could become impossible to remove.Not recommended for use on silks, leather, or suede.Stain RemovalWipe as much of stain as possible, then thoroughly soak stain with Nature's Miracle Stain and Odour Remover.Wait 10 minutes, then blot up stain with a clean cloth.Allow area to dry for 24 hoursFor tough stains, use a stiff bristle brush.Odour EliminationWipe up excess odor-causing material, then thoroughly soak area with this product. Saturation is important so that this product can penetrate deeply to the odor source. In carpeting, this may mean lifting carpet and applying directly to the pad and floor.Do not wipe up excess.Leave treated area wet and let it air dry. Odor will fade as this product dries. Complete odor elimination only happens when all odor sources are reached.For severe, old or stubborn odors on carpeting or fabrics, saturate a towel with water and lay over the treated area, letting it sit for 1 to 2 hours. this will allow the bacterial enzymatic activity to break down and consume more of the odor.".
To install this Web App in your iPhone/iPad press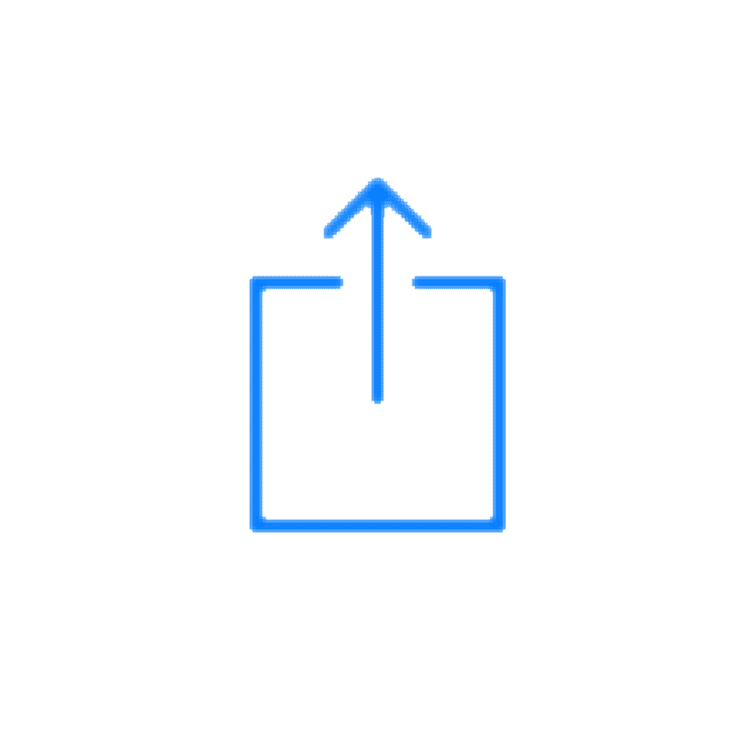 and then Add to Home Screen.